Want er is aardig wat gebeurd in de afgelopen maanden. Maar we hebben weer een belangrijke stap gezet dus het is tijd voor een update. Niet alleen om jullie, onze volgers, hiervan op de hoogte te houden maar ook omdat we een kleine trouwe schare hebben die zich graag bij ons zouden voegen. Noordwijkers en niet-Noordwijkers. En zij willen ook graag weten wat de huidige stand van zaken is.
De start in 2016
We zijn ooit in 2016 gestart met de eerste presentatie bij de gemeente te geven en tegelijkertijd ook de eerste stappen met ontwerpen en bouwen van ons huisje te zetten. Bij de start van onze initiatiefgroep was er nog maar weinig bekend over tiny houses en moesten we eerst iedereen nog informeren voor we een concreet gesprek konden aangaan. Dat is inmiddels wel anders, vooral door alle nieuwsberichten, interviews, covering in magazines en zelfs televisieprogramma's.
Wat nog onveranderd is is dat er nog geen landelijke regelgeving is en ook weinig openbaar gemaakt wordt over initiatiefgroepen die wel al in overeenstemming zijn gekomen om ergens te mogen en kunnen wonen.. Hierdoor is het voor gemeenten en overheden lastig om deze groep mensen een status te geven of hen makkelijk tegemoet te treden. Steeds opnieuw moet dat wiel uitgevonden worden.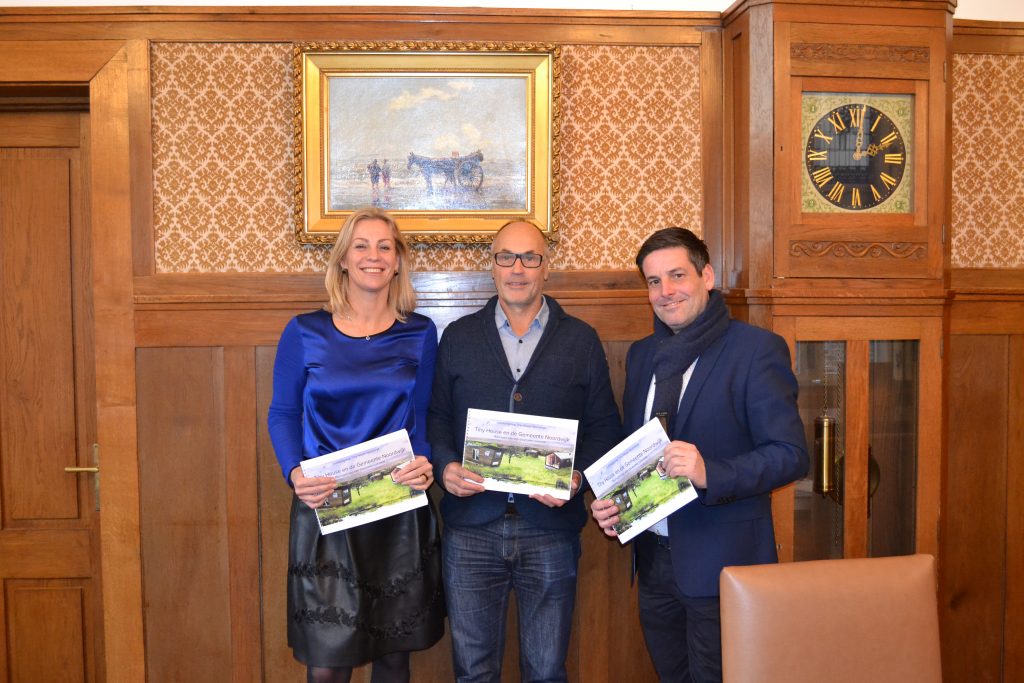 Wij zijn in een vroeg stadium aangehaakt bij de Noordwijkse Woningstichting. Onze vergelijkbare projecten (klein en tijdeijk) passen goed bij elkaar en samen trokken we op richting de gemeente. Voor ons erg prettig want het kennisniveau bij de Woningstichting was natuurlijk een stuk hoger! Ook zorgden zij voor een stukje grond zodat Timothy en ik al in ons huis konden wonen toen het klaar was. Nog niet in een community maar wij konden wel alvast wonen. En belangrijke bijkomstigheid: de gemeente Noordwijk en haar inwoners leerden ons en tiny wonen kennen. Alles verliep voorspoedig en alle plannen lagen al klaar. In 2018 was alles zo goed als 90% rond, alleen de vergunning nog. Een fusie van de gemeente Noordwijk en de gemeente Noordwijkerhout gooide roet in ons eten: De nieuw samengestelde gemeenteraad had heel andere plannen. Dit zorgde ervoor dat we ineens met niets in handen stonden en ook met lobbyen deels opnieuw moesten beginnen. Het speelveld bij de gemeente was volledig veranderd.
Anno nu 2019
We hebben daarom begin 2019 besloten niet alleen mee te lopen in het traject van de Noordwijkse Woningstichting maar los daarvan ook ons eigen traject op te starten. Zo konden we onze kansen spreiden omdat op dit moment het toekomstplan van het project van de NWS niet duidelijk was. Dit is overigens allemaal heel open met elkaar besproken, de NWS stond hier ook achter en toonde alle begrip. Zelfs toen boden ze weer hulp want met hun kennis wilden ze ons nog steeds steunen waar nodig. Zij hebben bijvoorbeeld ook weer een rol gespeeld in het verkrijgen van de tweede woonplek waar we in februari 2019 naartoe zijn verhuisd.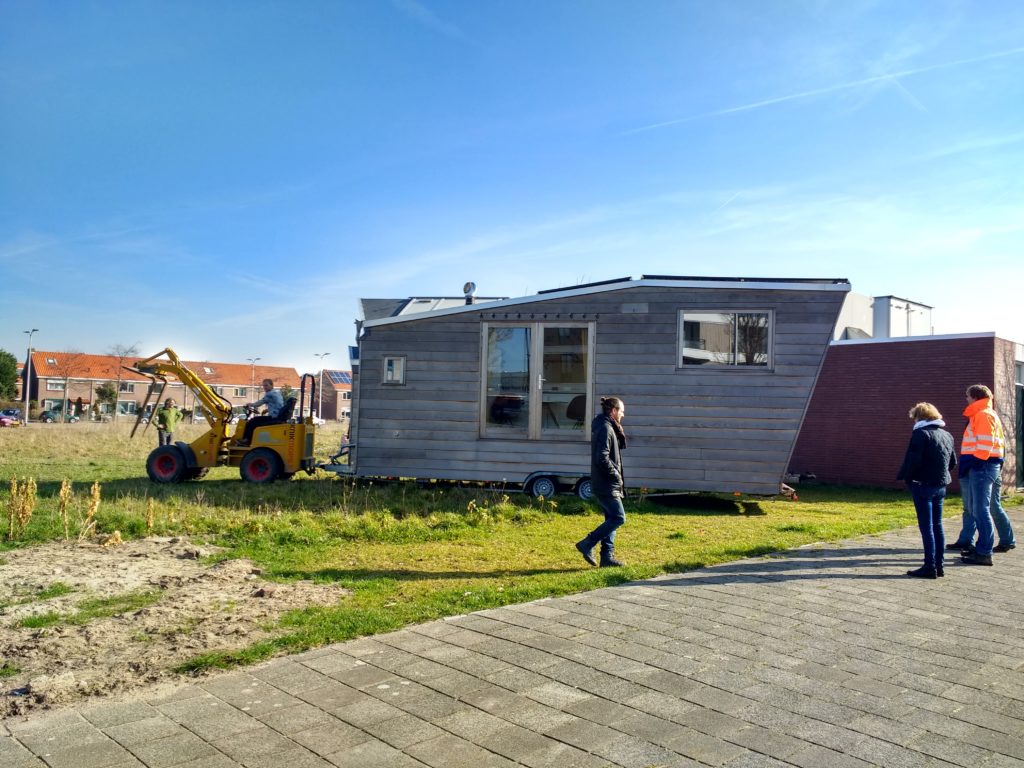 Ons eigen traject bestond eruit dat we toch weer waar mogelijk zelf aandacht vroegen voor ons project in de gemeente Noordwijk. Een inspreekavond, rondetafelgesprekken, inloopavond, kernavond… We hebben ze allemaal gezocht en steeds spraken we met wethouders of raadsleden. Dat heeft er uiteindelijk toe geleid dat we een initiatiefvoorstel hebben geschreven. Omdat dit uiteindelijk niet de juiste term bleek te zijn hebben we het omgebogen naar een principeverzoek. Als je een officiële reactie van de gemeente wilt ontvangen heb je de keuze uit een principeverzoek of een vergunning indienen. Ik probeer uit te leggen hoe dit zich tot elkaar verhoud.
Het principeverzoek
Kort gezegd is een principeverzoek een heel globale vergunningaanvraag, waarin in grote lijnen wordt aangegeven wat je plannen zijn met een motivatie waarom de gemeente hieraan medewerking zou moeten verlenen. In veel gevallen is een principeverzoek een mooi middel om meer inzicht te krijgen in de bereidwilligheid van de gemeente om medewerking aan uw plannen te verlenen. De gemeente kan op 3 manieren reageren op je principeverzoek:
Gemeente wil medewerking verlenen ~ In enkele gevallen geeft de gemeente in het principebesluit meteen aan dat zij medewerking wil verlenen, zonder voorwaarden hieraan te verbinden. De reden dat dit niet zo vaak voorkomt is omdat het principeverzoek vooral wordt toegepast bij complexere plannen die in strijd zijn met het bestemmingsplan.
Gemeente wil onder voorwaarden medewerking verlenen ~ Wat vaak voorkomt is dat de gemeente in haar principebesluit aangeeft bereid te zijn om medewerking te verlenen aan een plan, maar hier wel een aantal voorwaarden aan verbindt. De gemeente kan bijvoorbeeld vragen aan te tonen dat in voldoende parkeergelegenheid op eigen terrein kan worden voorzien.
Indien de gemeente positief reageert op een principeverzoek, al dan niet met voorwaarden, kan een definitieve vergunningaanvraag worden ingediend. De kans is dan heel groot dat de gemeente deze vergunning ook zal verlenen. Door dit voortraject kan de vergunningsaanvraag misschien ook sneller doorlopen worden.
Gemeente wil geen medewerking verlenen ~ Het komt ook voor dat de gemeente aangeeft niet bereid te zijn om medewerking te verlenen. Dan is het goed in het overleg met de gemeente te kijken of je alsnog overeenstemming kunt bereiken. Zo niet, dan heb je in ieder geval een kostbaar vergunningstraject voorkomen.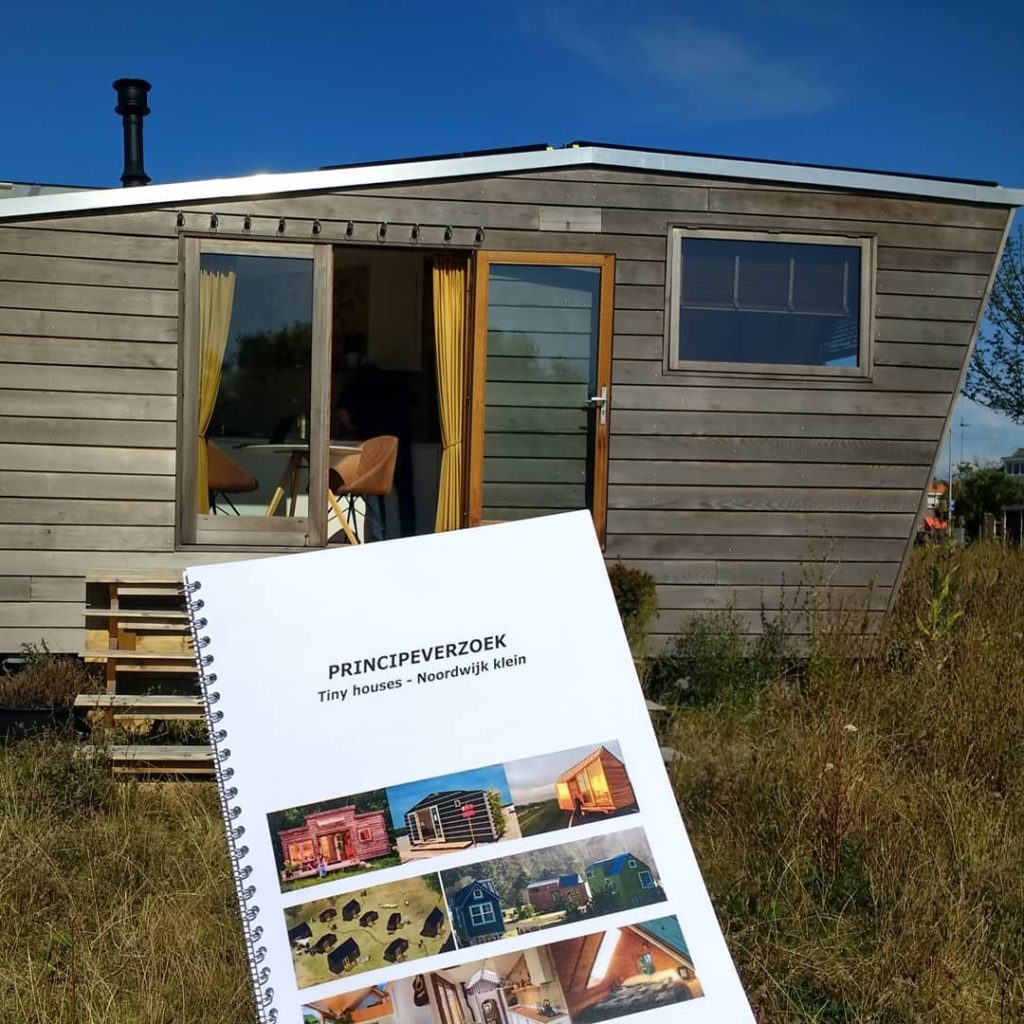 Wij hebben er dus voor gekozen het principeverzoek in te dienen zodat we eerst een officiële reactie van de gemeente hebben voor we de vergunning gaan aanvragen. Ook hebben we er nu de tijd voor aangezien we onze huidige plek 'pas' over 4,5 maanden moeten verlaten. We hebben een voorgesprek bij de afdeling Ruimtelijke ontwikkeling aangevraagd, zo konden we mogelijke locaties voorbespreken en eventuele afwijzing voor zijn. In dit gesprek hebben wel veel informatie gekregen over het traject. Ook gaf onze contactpersoon aan dat de wethouder zich graag verdiept in de vraagstukken. Op basis daarvan hebben we besloten de wethouder uit te nodigen in ons huisje en hem daar rond te leiden én het verzoek te overhandigen. Zo gezegd – zo geschiedde. Een week later zat de wethouder met de contactpersoon bij ons aan tafel en vertrokken een uur later met het verzoek. Prettig was ook dat hij zich ingelezen had en op de hoogte was van onze situatie en mogelijkheden binnen de gemeente.
En dit is de status tot nu toe. Wat ons nu te wachten staat is het contact houden met de contactpersoon, er vanuit gaande dat hij het verzoek ook begeleid. En hopen op een goede uitkomst, aangezien we eind december van onze plek weg moeten. Bij positieve reactie op ons verzoek, moeten we dus uiterlijk 1 oktober onze vergunningsaanvraag indienen. Maar zover is het nog niet.
De community opbouwen
Ondertussen krijgen we nog steeds veel reacties van mensen die zich bij ons willen aansluiten. Maar zolang we nog geen locatie en reactie van de gemeente hebben kunnen nog geen beloftes doen. We hebben in de afgelopen jaren ook gemerkt dat het nog niet veel zin heeft om lijstjes bij te houden want die zijn zó veranderlijk. Vaak hebben mensen tussentijds al een andere locatie gevonden/wijken helemaal van het tiny house-plan af/hebben niet de tijd of kennis of energie die voor dit traject nodig is.
het enige advies dat ik hen kan geven is ga door met ontwerpen, ontspullen en zoeken! Zodra wij meer weten schreeuwen we het van de daken en hopen we dat we veel aanmeldingen gaan krijgen. Dat we de gemeente kunnen laten zien hoe populair het is!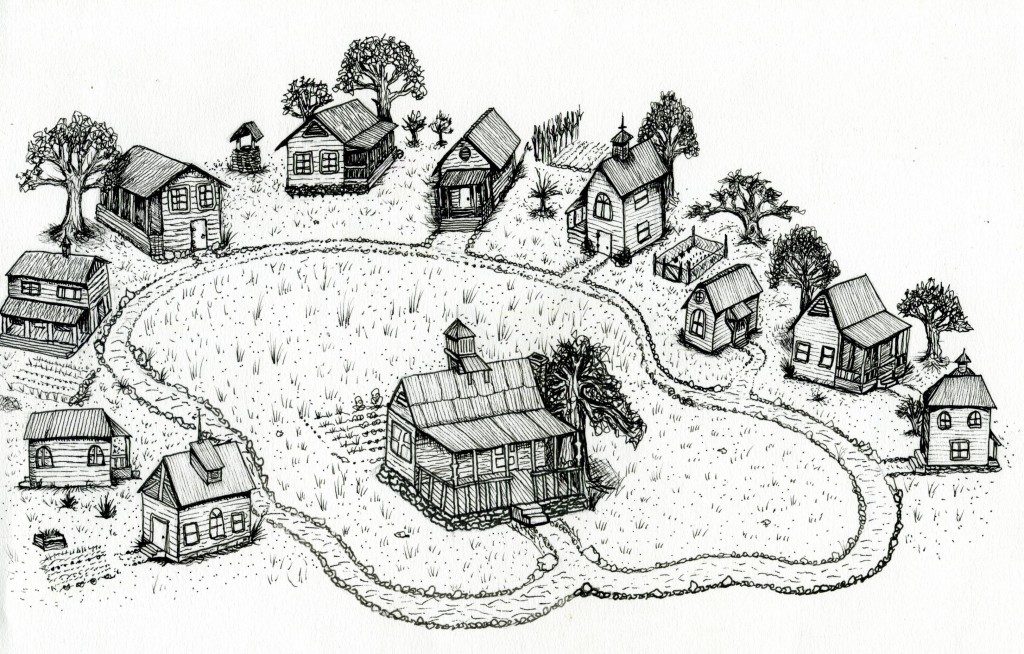 Maar voor alsnog hebben we nu een kerngroep van 7 man uit de gemeente. Laten we eerst voor deze groep een plekje creëren! Dus stay tuned! En ben je zelf zover dat je een eigen presentatie aan de gemeente wil geven? Of ga je een eigen principeverzoek indienen? Bekijk dan hier onze eerste presentatie en ons principeverzoek. Gebruik hem als leidraad, herschrijf hem naar je eigen verzoek en heel veel succes!!